Video marketing is of course a gigantic topic with many aspects to consider.
It's complex. From developing your strategy to the physical production, through to distribution. There's always something new to learn which bring new opportunities – it's ever evolving.
This article covers key video marketing tips that help tell a compelling story. One that shares your message and finds an audience to help reach your goals.
Instead we'll focus on three key areas:
Audience
Story
Distribution
Video production and shooting tips are covered in other articles.
Knowing how to reach and connect with your audience and help ensure they keep watching is the first goal.
Audience
Knowing your audience guides your video marketing strategy.
Learning this then knowing how to reach them will help every stage of your video marketing strategy going forward. Especially on big platforms such as Facebook and YouTube.
YouTube certified expert Tim Schmoyer highlights this point here:
'If you make generic videos for generic audience you're gonna get generic results ' Tim Schmoyer
The creators and marketers who spend the most time on this stage see the most success.
Starting out it can be tricky to know who your audience are but you can define a target audience yourself. Try asking yourself:
Who do you hope watches your videos?
Who will benefit most from your value proposition you are sharing with them?
Begin to imagine what is your audience trying achieve. Put yourself in their shoes.
Think about their roadblocks, the barriers they're trying to overcome – the problem they're looking to solve.
The Digital Marketing Institute recommends businesses harness the emotive power of video by appealing to their customer's needs and desires i.e. think about your audience as person to person instead of business to business.
Think about their journey on a personal level to help craft your message and provide a solution.
Audience Journey
Effective video marketing understands your chosen target audiences journey. This audience journey is like most other consumer journeys within the marketing mix.
The three key stages of the audience journey are:
Awareness
Consideration
Decision
The aim is to guide your audience to the next stage.
Awareness
At this stage your audience is aware of a problem so they're doing research to find a solution. Therefore it's key to optimise your videos for 'discoverability' during the research phase.
Aim to create videos which show off your expertise, insight and wisdom – share your knowledge.
Here's a great example of this video type is YouTube certified channel management tool TubeBuddy. They produced videos with YouTube creators who shared problems they had experienced. Then how they solved them.
This TubeBuddy video features YouTube certified expert Salma Jafri
Sharing knowledge and building authority within your niche is key. This helps being kept in mind when your audience begins to research and consider their options.
Consideration
Your potential audience now considers options discovered during the awareness stage.
Here you want to share with them how you can solve their problem. Product videos, how-to-videos or your YouTube channel trailer asking to subscribe can all work.
Overall you want to ensure you're kept in mind by your audience when it comes to the decision stage.
Decision
Now your audience is ready to choose a solution. They're in buying mode so it's time to reveal your offer with a 'call to action' (CTA).
Reassure their choice with a customer testimonial or endorsement from an influencer or a case study – customer and peer validation goes a long way.
Collaborating with other influencers in your niche is a smart way to achieve this. 90% of consumers today trust peer recommendations over company ads. Filming an interview with a key influencer to engage their audience and can be an endorsement of your own services or products.
Here's Salma doing just that with YouTube certified expert Roberto Blake
Collaborating with other influencers can help inform your own video strategy. You can see what's working for them.
Tell your audience how you can solve their problems by getting them from point A to point B. Be their guide. The key to video marketing is tell your audience's story by being their narrator.
Story
Telling a meaningful story within your videos helps connect. It helps audiences your keep your message and solution in mind as they progress through their journey.
YouTube certified expert Tim Schmoyer tested this theory and shares his experience on the Video Creators podcast.
Tim found the tested videos got double the watchtime and quadruple the engagement.
The dramatic power of Aristotle's three-act-structure still holds true here. Even on YouTube today and short online videos, some things never change. It still has the power to compel.
Compel
Try to create a compelling story in your videos which aligns your business or personal goals. Focus your message within your video on the story of your mission rather than the sale only.
Community
Make the most of the video marketing tools available to help hear your audience's own stories. Live streaming Q&A and feedback sessions on your channel create a direct two way interaction.
Posing questions gives you fresh insight into your audience's needs and thoughts. Use chat or replies in the comments on all your Facebook and YouTube videos.
Educate & Energise
Inform and educate your audience to show your authority on a topic. Blending enthusiasm along with a bit of humour where appropriate gives more onscreen energy increasing engagement.
Hook
Online audiences are known to have super short attention spans.
One fifth of viewers can click off a video within the first ten seconds. To help remedy this hook them with a quick preview of what's to come in the video. Click-through rate (CTR) is a key metric to keep an eye on.
The preview you give should complement your video thumbnail. This helps show your audience that your video is worth their time.
Authenticity
Audiences spend more time watching people that they can relate and connect to. Be relatable by imagining you're talking to a friend rather than a potential customer.
Also don't get preoccupied with perfection as our videos don't always need expert production value. Authenticity often goes a long way further than perfection.
Title
It's most likely the first thing your audience will see of your story.
It should grab audience attention while trying to include relevant keywords. This will help optimise your videos and rank higher in search engine results on YouTube.
Strengthen this title by using more Emotional Marketing Value words. A title should show the problem your video will help your viewer solve. The New York Times bestselling author and digital marketing expert Neil Patel suggests this formula:
How to [subject] That Will [promise made + pain solved]
Together with your video thumbnail titles create the first impression for your video. Both play a key role in helping your videos get discovered.

Discovery
Most online video sharing sites use algorithms which follow the audience. They try to match each audience to the videos that they are most likely to enjoy.
This is especially true with YouTube. The video giant has the most advanced video search and discovery system. More on that here.
Optimising metadata such as captions, descriptions and thumbnails is key. It enhances your channel's search and discovery potential on YouTube.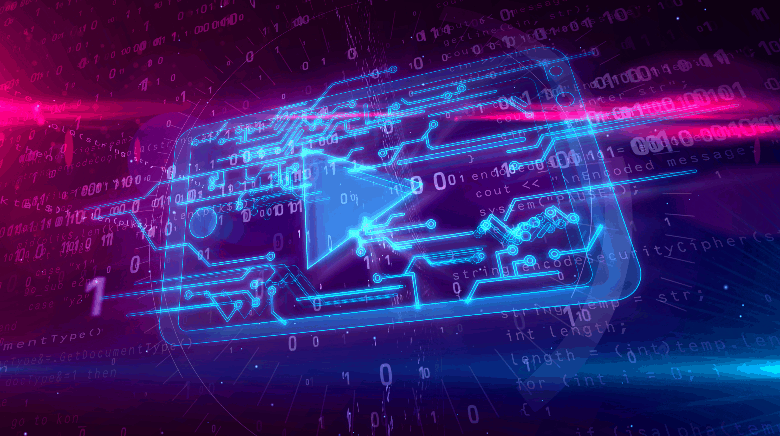 Optimizing for Search
More than 3.5 billion searches happen on Google per day. Google-owned YouTube also boasts more than 3 billion searches per month.
Search is also a growing trend on Facebook, with more than 2 billion searches per day conducted on the platform. Use automatic captioning into Foreign Languages to help reach a global audience too.
Thumbnails
Think of thumbnails as an important first impression which can boost discovery. Like a mini movie poster.
Rember to make your thumbnail:
a branded custom image – these can be edited and enhanced to be more effective
close-up in-focus and high resolution to help ensure looks good on any device
represents content of your video by matching the first ten seconds
close-ups of people get high click through rates according to Tubefilter
verified YouTube accounts can upload custom thumbnails which are more effective
Support your title and thumbnail by writing descriptions with keywords. This helps viewers discover your videos through search.
Video Descriptions
YouTube is the second largest search engine in the world after Google. Writing consistent and relevant descriptions can help your videos get discovered.
This YouTube Creator Academy lesson covers the art of writing smart descriptions.
Give each video with a well-written description. Use with relevant keywords. Adding hyperlinks here can help the audience journey progress too. Use Google URL Shortener to shorten and track link clicks.
Google also now favours video in search and even highlights key moments of videos to list in search results. This is potentially a huge new opportunity for video marketers and creators.
#Tags
YouTube uses meta information like tags to rank your video.
Tags are what YouTube rely on initially to rank your video before enough data such as 'watch time', views etc has accumulated. So they're uber important to get the ball rolling.
Watch YouTube certified expert Derrel Eves breakdown the main types of tags.
This helps make the most of the 500 character tag limit on YouTube.
add hashtags in key parts of your description to help viewers find your video.***
Cards and End Screens
Cards and end screens are a great way to increase view numbers on your related videos.
Cards are pre-formatted signage overlaid on a video to enhance the viewer experience with relevant information. They show up during the last 20 seconds of video.
With end screens, you can add up to four clickable elements. These include promoting more of your videos, subscribing to your channel or links to your approved websites. Try to avoid placing text in the bottom right-hand corner where the timestamp sits.
YouTube sees viewers who reach the end screen and then click to watch another video as the most valuable. This will increase your channel ranking as it increases views on the platform.
The goals of end card is to guide your audience to another video as their journey progresses. Help ensure they click for more with a 'call to action'.
Calls to Action
Further optimise your content with 'calls to action' (CTA). This helps guide your audience along their journey. A CTA doesn't always have to lead to a sale or sign up. CTA's could include:
Subscribe to your channel.
Share your video with their friends.
Comment on the video.
Or most importantly in the eyes of YouTube – to check out more of your relevant videos.
Remember to your align CTAs with your goals and tailor each end screen to reflect that.
CTAs are most often given at the end of a video with end screen. They can also be at the start or during the video too. CTAs to subscribe to your channel or comment are proving to be more effective at the start of video or during rather than at the end.
A 2016 study conducted by business focused video platform Wistia found that CTAs mid video had the highest conversion rate.
Some creators make their CTAs at the end of video super brief now. Audiences increasingly see overlong end of video CTAs as moment to stop watching videos and YouTube.
Playlists can help get your audience to another video and the next step in their journey.
Playlists
Another way to group videos on YouTube is through playlists. This provides a lean-back experience for your viewers to watch more. A smart way to improve watchtime.
A playlist is an ordered list of videos that you create, often with a specific theme or category. They can appear in both the search results and in suggested videos which helps discovery
Great playlists can keep viewers watching for longer. This lesson on YouTube Creators Academy teaches how.
These are key strategies for optimising your videos and channel on YouTube. You should also consider other video sharing platforms to distribute your videos and share your message.

Distribution
Posting your videos across your social media platforms and relevant video sharing sites helps share your message. To be effective there needs to be a strategy related to each.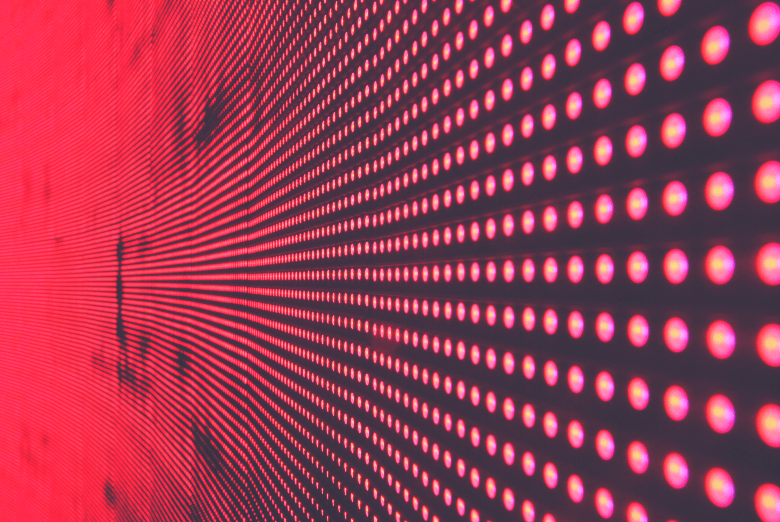 Strategy
Each will have a different audience which may or may not be relevant to your niche. Research the most relevant sites for your message before you start recording. This in turn will help find where your audience hangs out.
Start with a core message on your preferred platform or where your core audience is. LinkedIn, YouTube, Facebook, Instagram and Vimeo all want video but have different specs. For example LinkedIn has a ten minute video length limit at present.
So keep in mind you might need to create different video versions to suit each platform.
Then optimize your videos format for each site specs before distributing. Ensure your videos are mobile friendly too – its were 62% of all videos are now watched after all.
Silent Stories
Video on key platforms such as Facebook and Twitter is often watched without sound.
It's reported as much as 85% percent of mobile video views on Facebook happen with the sound off. Optimise your videos so viewers can follow along without sound by using:
Compelling visuals
Bold text descriptions
Subtitles
Most social media platforms and video sharing sites now have enhanced paid for video ads programs.
Video Ads
Choosing to pay to play on these platforms can be an effective way to reach new audiences. The video landscape is becoming more competitive so video ads can create an advantage.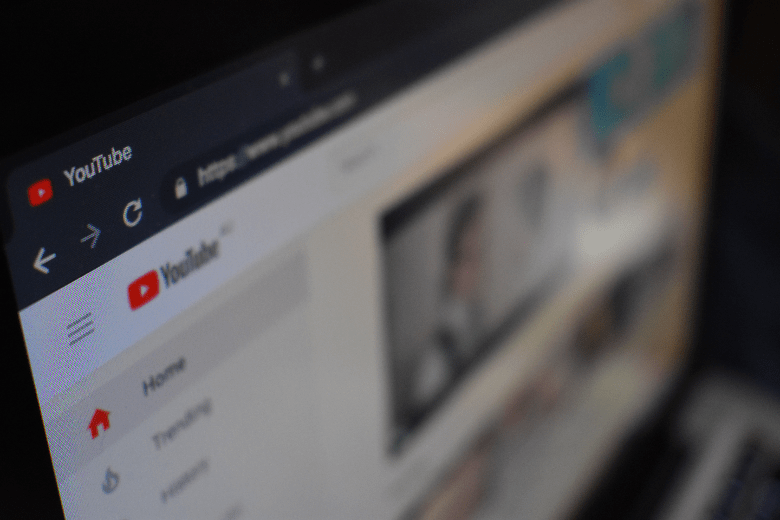 YouTube
YouTube Advertising leverages the Google Display Network 'in-market audience' feature.
In-market audience connects with viewers who are researching or comparing products and services across Google partner sites including YouTube.
YouTube ads have highly sophisticated audience targeting methods.
Advertisers can see which topics are being searched. They can even target audiences who search for or have visited competitors. All for just pennies or less per view.
Facebook
Facebook video ads stands out from other marketing channels with super-in-depth audience targeting. Segmenting in this way maximises efficiency.
Facebook organic reach in decline. So ads help to ensure you're always reaching the most relevant people with every post.
Either can be effective. Which will depend on where your audience is and your goals.
A natural place to share your videos for website owners is on your landing page.
Video on Website
Landing Page
Embedding a video on your landing pages are a key place to share your message.
A video on your landing page can increase conversions by 80%. It is also an effective way to increase dwell time on your site. This smart approach to drive conversions straight from videos.
Remember to embed videos by balancing viewer-experience and control with page-load speed considerations.
Video on Email
Email is still seen as the most effective and efficient way to share your message. Being a trusted source can help establish authority on a topic overtime.
Most email clients at present do not allow embedded videos within an email.
So try these ideas instead:
add hyperlinked thumbnail images to your email.
insert 'video' into the title of your email campaign – this increases open rate.
Try GIFs within the body of your email.
The most painless way I've found is using the popular GIF site called GIPHY.
Email is also an effective way to measure engagement with open and click through rates data.
Measure
As with all types of online marketing, it's key to measure the performance of your video marketing strategies. This helps to assess whether they achieved your business goals.
Google Analytics and video sharing site metrics give great insight. The can show impressions, click-through and drop-off rates of viewers during your videos. Measure what matters to your goals then optimise to improve and increase success.