Facebook Live Tips for Before, During & After Broadcast
According to Vimeo 78% of online audiences are watching video on Facebook Live as of 2018.
Facebook Live is free and easy to use so any business of any size can get involved. The streaming service is available to any user with an active profile or (business) page.
Live broadcasts see three times the engagement of traditional videos shared on Facebook. They receive ten times more comments than any other social video site. Huge engagement.
Facebook updated their algorithm to promote live broadcasts on the platform. Now Facebook ranks Live videos higher than other videos and other types of posts.
To get involved here's some Facebook Live tips for before, during and after your broadcast.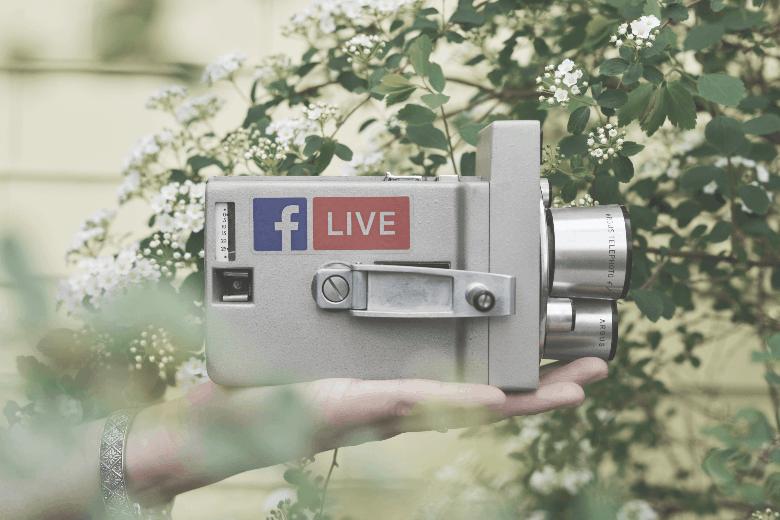 Before Broadcast
Get familiar with Facebook Live Best Practices. This helps to speak the unique native language on the platform and know your 'wow faces', tags when replying to comments.
Prepare
The key to making your live video seem effortless is to prepare well in advance.
Facebook Live broadcasts from smart mobile devices or on your laptop/desktop browsers.
For Facebook Business or Fan Page on a smart phone download the Facebook Pages app. The app provides more in-depth analytics to help target your audience. More on that later.
This can help inform you when to broadcast and also required to buy advertising on Facebook.
Production value tends to be less professional and more raw on Facebook Live. Audiences perceive this as more authentic. There are some key broadcast set-ups still needed.
Set-Up
The natural light source should be behind the camera. The camera or smartphone device should be facing away from the window.
To film landscape rather than portrait on a smart device try using a desk tripod.

Connection
Make sure you have a strong wifi connection or phone signal before broadcasting. Broadcasts that buffer, pixelate or have audio issues have limited success.
Test your internet speed before you go live with speedtest.net and aim for upload speeds of between 2 to 2.5 mbps. Then do a practice run before to check for any buffering or pixilation.
Practice
Now make your live stream seem effortless by practicing. To get in the flow set your Facebook Live audience to 'Only Me'.
Test how well your connection, lighting and sound is working before broadcasting to an audience.
Structure
Use this simple structure starting with the 'hook' of your broadcast:
Hook – why your audience should spend time watching your video.
Introduction – a bit about yourself and more on what's coming up
Content – the juicy stuff.
Summary – recap key value points from content.
Call to Action (CTA) – finish with a request related to your business goals.
Primal Video runs through the Facebook Live tips on structure.
Deliver early on the hook to reaffirm why your audience should watch. Don't waste time checking audio and visual are working (do this during practice) or with overlong greetings.
Get to the point to give value that delivers on the title with your hook. This will benefit the audience of the recording after broadcast, especially if small numbers are watching live. Always have the 'rebroadcast' audience in mind as it helps maximise value later.
Remember to keep on message and to include a call-to-action at the end. Try to think what do you want your viewers to do once the broadcast ends?
You can use cue cards to help stay within the structure though try to avoid reading from a script.
Time
Facebook recommends broadcasting for at least 10 minutes to reach the most people. The longer you are live streaming, the more discoverable your broadcasts becomes.
Facebook Page Insights can also help you to determine your optimal time to go live. After you have broadcast several times use Facebook Live analytics to learn more about how your videos are performing. The Facebook video algorithm considers:
how frequently viewers return to watch your content.
how many you retain on a weekly basis.
Facebook Live broadcasts can be up to four hours in length.
Promote
Facebook recommends letting your audience know about your broadcast a day in advance.
Use Facebook notifications for live videos to send updates and invites.
Beyond Facebook Live Leap automates the whole process notifying audiences on Twitter, LinkedIn, email and SMS. Here's more on the service and how it works.
Broadcast
Having prepared and practised it's now time to go live and broadcast.
Presentation
Always welcome your audience with a smile before introducing yourself. Look into the camera lens when you're speaking as this helps talk directly to your audience.
When people comment or ask questions to try to answer them by name too to increase engagement.
Engagement
Engagement levels enhance the video's position all over Facebook.com.
The more people who 'Like', comment and share your live broadcast, the more it'll show up in people's News Feeds. Asking your audience to interact helps increase engagement levels.
It will improve your chances of producing a successful video and grow your fanbase. Comments are more powerful than 'likes' so ask your audience questions whenever you can.
Comments
Facebook recommends saying hello to commenters by name before responding to them.
Try to 'call to comment' by asking a question at least four or five times within twenty minute video. Keep questions simple as easier questions to give a quick reply.
Questions and answers segment within a broadcast (Q&As) is an effective way to drive comments. They make valuable rebroadcast videos later too.
Have a colleague logged into your primary Facebook account to help track comments. They can also help feed you the questions asked by your audience.
Notifications
Ask your viewers to subscribe to Live notifications so they know when you go live. They can choose this for all your videos or your highlights to receive an alert.
Don't forget to give an actionable sign-off before ending your broadcast.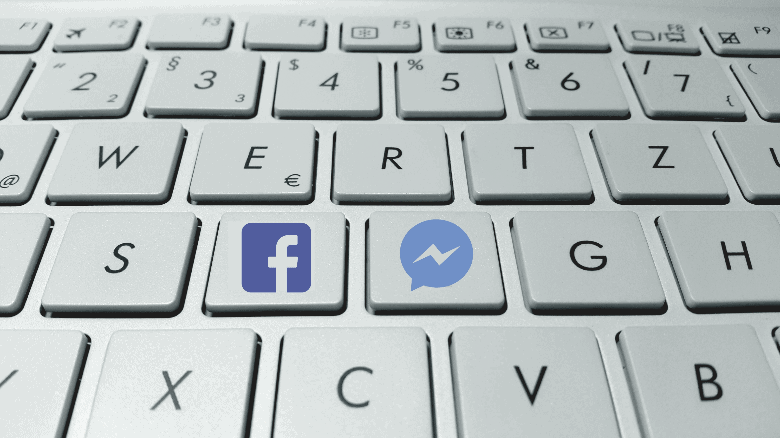 Post Broadcast
After broadcast finishes you can repurpose the recording to help maximise value.
Rebroadcast
Your Facebook Live video will remain visible on Facebook after it ends. It's worth pinning the video to the top of your News Feed while editing your video for rebroadcasting.
Editing your recording into shorter videos highlighting certain key points gives value. Cutting the video into shorter segments makes it easier to watch on mobile also.
Adding captions can be worthwhile too as 85% of Facebook videos are watched without sound.
Video Metadata
Title and Description
Use both your title and description to tell a story.
Use it to resonate with your target audience and give context about the recording. Be clear why it's worth the watch. Try to avoid overusing industry jargon.
Choose "Edit Post" from the dropdown menu to edit the description and add links or give your call to action again. Ensure the title highlights value of your broadcast and delivers on the hook.
Thumbnail
Uploading a custom thumbnail can help drive views for your rebroadcast video.
A good one captures the audience's attention. Take a photo with your smartphone soon after broadcast. This helps stay native to broadcast and on point to how the video branding looks.
Promote
You can then share these as regular Facebook videos or post them to other social networks. Also try other channels to promote use for other marketing, email, blog or upload to YouTube.
Considering boosting your broadcast and videos with Facebook ads. Views can be acquired for less than 1 cent. Facebook ads are bought and scheduled within Facebook Analytics.
Analyze
You can use Facebook Live Analytics to learn about how your broadcasts have performed.
Broadcasting from a Facebook Page rather than your personal profile gives you way more data to analyze. Evaluating the data lets you see which video formats are working and where to improve. To see Facebook Live Analytics follow these steps:
Open your Facebook page.
At the top of the page's window, click on Insights.
Scroll down and select Videos in the left-hand panel.
The analytics for Facebook Live videos are like regular videos with additional features.
Facebook Video Analytics measures:
Minutes viewed
Unique viewers
Video views
10-second views
Average video completion %
Data on reactions, comments and shares
Facebook Live Analytics can also see:
Peak live viewers
Total views
Average watch time
People reached
Viewer demographics
For each metric see how the data changed as your video progressed.
Summary
Practicing will help make the most of both your broadcast and rebroadcast. This helps ensure a bigger return on your investment in time and value for both you and your audience.
Further resources from Facebook: