The COVID-19 pandemic has increased demand for webcams dramatically both driving up prices and creating a worldwide shortage. To try to help remedy this Canon has announced the release of the 'EOS Webcam Utility Beta'.
The free software will turn compatible Canon EOS interchangeable lens cameras (ILCs) and PowerShot cameras into dedicated webcams giving your video conference calls a more cinematic quality. Both upping your Zoom game and standing out from the crowd.
The program is for PCs running the 64-bit version of Windows 10 and connected via USB. Canon's solution cuts out the need for any extra devices or accessories beyond a single USB cable if you've got one of the cameras listed below.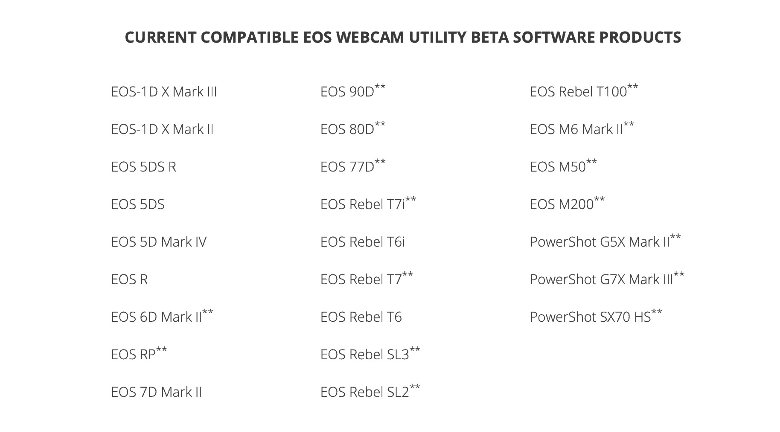 Downloading the EOS Webcam Utility Beta can be done from the downloads page of your supported camera's product page on Canon's website.
Canon has also created a library on its dedicated EOS Webcam Utility Beta page linking out to the appropriate page for each supported camera.
Once to the camera's download page, simply click the download button to start downloading the installation file.
Being it's a beta program, Canon is asking for feedback pertaining to the application, which can be left on the camera company's dedicated forum.
For now there's no EOS Webcam Utility for Apple's software but watch this space Mac owners as additional operating systems may be included in the future according to Canon.
In the meantime a capture card can still work with other camera brands.