2019 is predicted to see video account for 80% of all web traffic according to Cisco. An increasing chunk is now live streaming.
Facebook data shows that live videos get watched 3x longer. Live videos also receive 10x more comments than non-live ones. So it's only natural that live streaming along with the number of live streaming platforms continues to grow.
The list below covers the most popular platforms for both individual creators and marketers. It does not cover enterprise video platforms such IBM Cloud Video (formerly Ustream).
For the purpose of this list 'platform' refers to a site or app that gives you, the creator, the opportunity to stream to your audience. It will also evaluate the best options for analytics, promotion and monetisation.
Each platform is ranked by Alexa.com – an Amazon company ranking website traffic. This helps indicates which live-streaming platforms can bring the most views.
YouTube Live
YouTube Live is free on desktop and mobile to YouTubers with a verified channel.
Alexa Global Rank: #2
YouTube is the number two ranked website in the world for visitors. Second only to parent company Google.
Audience
Almost 2 billion logged-in users visit YouTube each month.
Everyday viewers watch over a billion hours of video and generate billions of views.
Of all the best live streaming platforms reviewed YouTube is completely video focused.
Keep in mind that live streams are most watched, at least initially, by your subscribers.
Features
Positives
It's been around the longest live streaming.
Seen as still having the most sophisticated user interface.
Being part of Google, YouTube benefits from top-of-the-line analytics.
Gives excellent insight into who's watching so you can optimize your stream.
Seek and rewind during livestream on both desktop and mobile.
YouTube now has a 'Stories' feature for mobiles to rival Instagram Stories
Easy to access once enabled by clicking on "Live events" found in the Video Manager.
Live chat is in a separate tab and it's easy to follow in chronological order.
Able to continuous stream up to 36 hours in 4K.
Negatives
Viewers can give a thumbs up or down and can only post comments in chat when live.
YouTube claims access to your livestream content for its advertising.
YouTube has the most live streamers of all the platforms so also the most competition.
Opportunities
With channels enabled for monetization YouTube will insert ads to your livestream. Viewers can also donate cash live using YouTube SuperChats on monetized channels.
Viewers are able to watch your recorded live streams later on-demand. This helps YouTube present a better opportunity for monetizing live streams going forward once broadcast ended.
YouTube is by far the best opportunity to get the most people to watch a live stream over time.
Facebook Live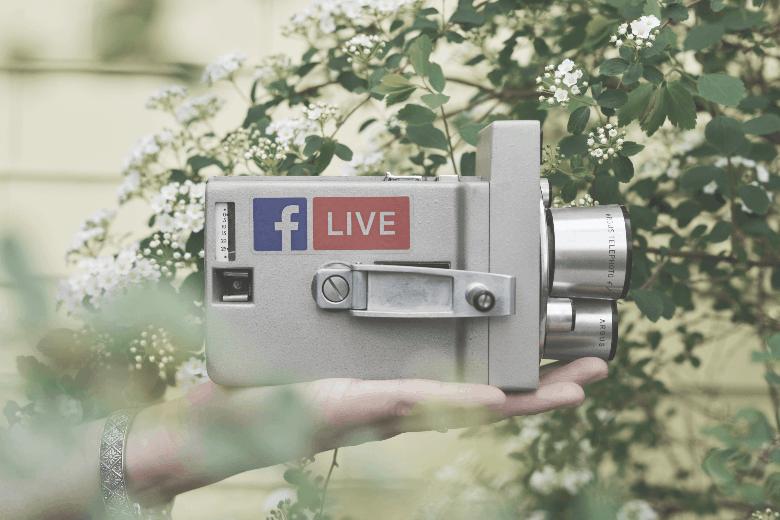 Facebook Live Streaming is available on your Facebook profile, Pages, Groups and on the Facebook mobile app.
Alexa Global Rank: #4
Facebook ranks number three in global rank for web traffic according to Alexa.
Audience
Facebook encourages you to "broadcast live to the largest audience in the world."
This follows data which shows Facebook to be 'the most logged-in' website in the world.
Facebook is likely the number one website in the world for website 'dwell time'.
This increases chances to reach your audience and beyond.
Aside from YouTube, Facebook is a good place to start livestreaming. Especially if you already have a profile or presence on the platform.
Features
Positives
Easy to 'Go Live'– just tap 'What's on your mind?' at the top of your News Feed.
While your stream is live the video appears in friends and followers News Feed.
After livestream the video viewable on your page or profile for those who missed out live.
The creator can leave it up or take it down at any time.
Live streams can be shared by your community and other pages that you might manage.
Can poll your audience during the stream to get feedback.
Negatives
Max resolution of 720p at 30 frames per second – much less that YouTube.
Previous live streams are hard to find on Facebook unless you get a viral video.
This means less chance of being re-watched and monetised later unlike YouTube.
Opportunities
Facebook Live has been beta testing monetization options since 2016.
The Facebook for Creators program and app is now available in many countries. Eligible to apply can monetize their livestream videos with Facebook Ad Breaks.
Facebook also announced new monetization opportunities ahead of VidCon 2019.
In a blog post, global entertainment partnerships VP Sibyl Goldman and director of app monetization Maria Smith outlined the changes and updates to both Fan Subscriptions and Brand Partnerships via the Brand Collabs Manager.
Facebook is looking to roll out a feature that was previously only available to select gaming creators dubbed Facebook Stars.
This feature enables viewers to send 'Stars' during live streams that serve as a one-time donation. Facebook is now testing Stars for all creators during both live and on-demand videos.
There's growing potential to monetize video on Facebook, though not yet available worldwide. New applications are also limited while each gets tested.
A big drawback of Facebook Live compared to YouTube Live is that once a live stream is complete the video is harder to see. This is due to both the way videos get archived on Facebook and the platform's search performance.
There are still great benefits to livestreaming on the platform. Facebook groups are the best free community building tool around so 'going live' in Facebook groups offers you the best of both worlds.
Twitter Live (powered by Periscope)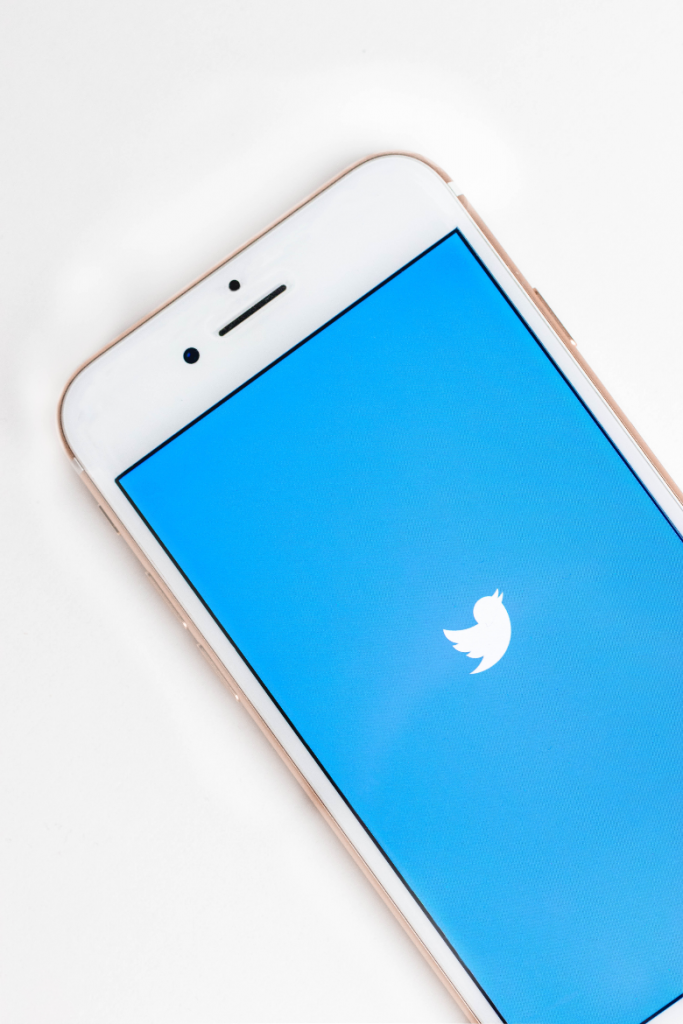 ALEXA RANK #11
Twitter.com ranked here because while Periscope is on a different domain. Live streams from Periscope go out on Twitter.
Audience
Periscope is easy to use and a great choice for people who have large followings on Twitter.
Like Facebook's Live video as leverages a social media platform to reach audiences. Keep in mind that viewers don't tend to be as alert to watching their Twitter feed as Facebook.
Periscope allows Twitter broadcasters to live stream video using Android, iOS smartphones and other sources. But like Facebook unless the stream gets watched live it's hard to discover later.

Periscope's own audience is on the decline too. So if starting from zero or low follower count on Twitter then maybe not worth it.
Features
Positives
No time limit on live videos.
Simple to access, set up and use.
Good for impromptu live videos on the fly.
Twitter Live is also searchable in Periscope.
Your live videos are automatically saved as tweets.
You can delete any of your posted videos at any time.
Option of saving the video to your device after live stream.
Periscope and Twitter Live are both available from mobile and desktop.
Viewers can tap the screen on mobile or click on desktop to heart/like or comment.
Negatives
Videos get automatically deleted after 24 hours.
Can be glitchy quality wise when video streaming.
Sometimes poor audio too.
Opportunities
Streaming on Twitter Live via from Periscope means you will be live on two platforms at once. So potentially reaching audiences on two platforms with less effort.
Monetisation options are limited to 'Super Hearts' given by viewers to streamers eligible for the Super Broadcaster Program.
Instagram Live
Instagram Live is a feature on Instagram Stories for streaming video.
ALEXA RANK #16
Instagram is in the top 16 websites in the world with many spending a ton of time on it often.
Audience
Of all the live streaming platforms covered Instagram is a mobile only streaming app.
Instagram has not released an official and secure API (application program interface) for desktop live streaming. Some third-party applications available but proceed with caution.
Instagram Live is effective for alerting mobile users of live streams elsewhere online.
Features
Positives
Sends notifications to followers when live video begins.
Live video generates a colored ring around the broadcaster's profile picture.
Appears at the top of the broadcaster's followers' Feeds to alert of live stream.
Viewers can comment during live stream
Creators can opt in or out of comments during a live stream.
There's a growing variety of Instagram filters available for video.
The live video can be watched only by an approved follower for private accounts.
Negatives
The video doesn't appear on the profile grid so harder to rewatch later.
Live streams have a one hour length limit.
Recording only kept for 24 hours within Instagram Stories.
Limited analytics so far.
Opportunities
There's no official advertising or monetisation opportunities featured within the app. This is a big drawback though plans are afoot for the options by the end of 2019 reported by Tubefilter.
You could negotiate third party deals with brands yourself. This could involve shout-outs, placement or promoting products within a live stream.
Another drawback is when the live video is over it's only viewable on Instagram for 24 hours tops. So monetization of each recording is always going to be limited.
Twitch.TV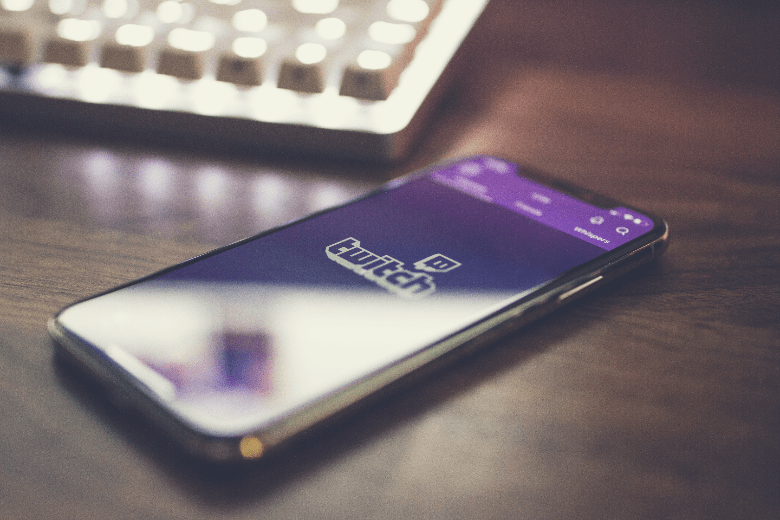 Amazon now own Twitch. This means you have got the power of Amazon behind live streaming on Twitch.
ALEXA RANK #27
Twitch.tv is up to 27 in the global rankings and 13 in US.
Audience
Twitch is a predominantly a live streaming platform used by video gaming enthusiasts.
81.5% of Twitch viewers are male with 55% in the age between 18-34
Twitch has Amazon Prime as a distribution channel which reaches a larger more diverse audience.
Videos on the platform is produced by a mix professionals and hobbyists.
Aside from gaming new categories are being included such as art, cooking, music and talk shows.
This leaves room for podcasters, educators, crafters and artist to experiment and reach a new audience.
These new categories may present a potential 'first mover' advantage for early adopters.
Features
Positives
Twitch Prime membership gets included with Amazon Prime.
This offers a potentially huge distribution channel.
Easy to set-up and stream from via the desktop app.
Adding new categories aside from gaming.
Negatives
No pause or rewind on live videos.
Chat doesn't work too well with large audiences.
Opportunities
Twitch has some of the most extensive monetization opportunities for live streamers. This is gamer focused but could evolve soon. Creators on Twitch can monetize by:
Both programs are substantive with new options being added all the time.
Top YouTuber Casey Neistat once praised Twitch as "so much more organic, so much more fair, so much more honest" than YouTube's partner programs.
Creators need to stream often on the platform to make the most of the programs.
Vimeo Live (formerly Livestream)
The ad-free open video platform provides unlimited live streaming to premium subscribers.
ALEXA RANK #138
Way down in the Alexa rankings compared to others. For high quality over quantity Vimeo Live is still worth evaluating.
Audience
Vimeo acquired Livestream back in 2017.
It promised stress-free streaming and pristine quality.
The goal is to enable creators to enjoy greater audience engagement.
Audience numbers are much smaller compared to the other live streaming platforms.
Vimeo Live service is instead aimed at existing businesses and brands who have an in-built audience and budget to reach audiences via paid distribution.
Livestream today powers over 10 million events per year for over 10,000 paying subscribers like Dow Jones, Philadelphia Eagles, Tough Mudder, and Spotify.
Nearly 50 million viewers tune into watch the hundreds of thousands of live events powered by Livestream every month.
Vimeo's audience is generally an older demographic.
Features
Positives
The company promises fast and outstanding customer service
Live support while you set up to stream your event during US (EST) business hours.
Pro-level streaming from any mobile device.
Increasing options are being rolled out to monetize live videos via Vimeo's OTT service.
Live events automatically appear on-demand with no additional upload.
Integrates easily with social media sites to create multi-streams.
Can schedule future events.
Cross-platform analytics.
Negatives
Vimeo doesn't provide a video editor so it's harder to re-edit a live video for on-demand.
More expensive than the competition as requires Vimeo Premium account to live stream.
Opportunities
Vimeo Live is a robust service for people and businesses that are serious about their live broadcasts. Look out for the increasing monetization options for Vimeo Live.
Keep in mind that building an audience organically might be harder than on YouTube or Facebook.
LinkedIn Live (coming soon)
Microsoft announced February 2019 that live video streaming is coming to LinkedIn.
ALEXA RANK #26
The social network is testing a new LinkedIn Live service to its 600 million users.
LinkedIn believes it can differentiate from other live streaming platforms based on its target audience. At time of publishing the service is still invite-only within the US.
The company plans to soon post a contact form to open up applications to join.
UPDATE: Applications to be a LinkedIn Live Broadcaster are now open to everyone worldwide.
Summary
As LinkedIn shows, live streaming platforms are continuing to grow in number with increasing features and monetization opportunities.
Knowing where your audience hangs out and their needs are key when choosing which platform.
Many successful creators have a presence on a couple at least. It's worth exploring which works for you.